ABOUT


Coroner Carman is a member of multiple associations including American College of Forensic Examiners Institute, Pennsylvania Coroners Association where he serves on the Police Liaison committee, International Association of Coroners & Medical Examiners, International Homicide Investigators Association, Bradford County Firemen's Association, and the Guthrie Healthcare Community Drug Outreach Committee. Coroner Carman is the chairman for the Bradford County Child Death Review Team, team member of the Police Chief Association in Bradford County, and is a life member of the Canton Fire Department.
Coroner Carman remains active with meeting the educational needs of fire, law enforcement, and medical personnel as an instructor of many forensic programs, as well as, a frequent guest speaker at Lackawanna College, presenting Basic Death Investigation tactics to the forensic class students. Coroner Carman participates in multiple drug awareness programs throughout the communities of Bradford County. Coroner Carman has been a public servant since 1983 and remains as such today.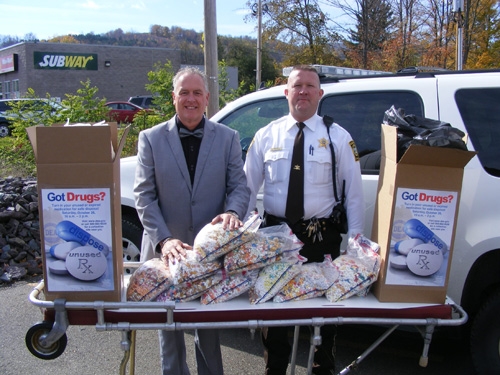 The Bradford County Coroners Office and the Bradford County Sheriffs Office collectively work aggressively to keep our streets and environment safe by appropriately collecting and destroying unused and no longer needed prescribed medications. Decedent prescribed medications are collected at the death scene and appropriately destroyed preventing those medications from being stolen and inappropriately discarded into the environment. The Bradford County Coroners Office also has a Drug Collection box at our morgue that is opened to the public to drop off outdated or unused medications.